---
SKIN TIGHTENING WITH PLASMA TECHNOLOGY
One in a million moles are lucky enough to hold 'beauty spot' status, but mostly, moles, warts, and skin tags are an inconvenience for one's self-esteem. A blemish free complexion and aging without wrinkles are no longer just for the rich and famous.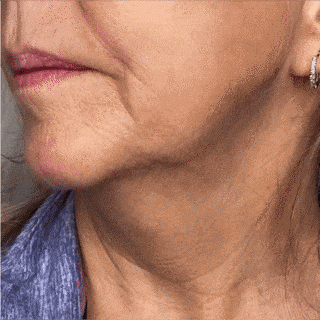 You can achieve the best, natural-looking results without going under the knife and without breaking the bank! Thousands of women are easily clearing away their skin imperfections and conditions in the comfort of their own home.
WHAT IS IT AND HOW DOES IT WORK?
SKINDELÚX Plasma Pen is the leading, compact handheld device employing plasma technology for non-surgical skin rejuvenation, using proprietary ARC Technology as the key differentiator.
The plasma energy treatment takes less than an hour between numbing, treatment, and the beginning of the post-treatment experience. Combatting the visible sign of facial aging, as the plasma energy reacts with the air between the skin and the device, the result creates a purposeful outcome designed for skin rejuvenation that targets improvement in skin laxity, resurfacing texture and the appearance of fine lines with minimal downtime and maximum results.
The

 

 

SKINDELÚX

 Plasma Pen treats:
Blepharoplasty

 

without surgery

 

to tighten the skin around your lower and upper eyelids;
Skin lesions

 

such as skin tags, moles, warts, fibromas, xanthelasmas, papillomas, and seborrheic keratoses;
Undesired

 

face wrinkles, including crow's feet, frown lines, necklines, and smoker's lines;
Pigmentation,

 

age spots

 

on the hands and face, melasmas, sunspots, freckles, and chloasmas;
Marks and scars

 

such as acne scars, stretch marks, post-surgery scars, and tattoos.
...and many more unwanted skin conditions!  
WHY EVERYBODY WANTS IT?
Proven results from thousands of users
Precision technology to target skin defects at their root
Affordable professional-grade treatment
Safe to use at home
No fillers or risk of imbalance from over injections
Natural-looking results
Pain-free therapy
Discover what it's like to have a beautifully clear complexion, uninterrupted by blemishes and fine lines!
There are no other minimally-invasive treatments on the market that can truly and safely target the skin around the eyes and mouth with the efficacy needed to produce dramatic results like SKINDELÚX Plasma Pen.
Rest assured, each of the providers have been trained by Plasma Concepts and are qualified to perform the treatment. Although results are often noticeable once the initial healing process ends, the results will continue to develop as the new collagen and elastin are stimulated which can takes several weeks to months to see full results achieved by the first treatment.
Diminish the signs of facial aging — we call it the plasma perspective.

We are proud to offer worldwide shipping, every order is shipped within 24 hrs. Due to high demand, most orders will arrive in 5-18 days, if you have any questions about your order please feel free to contact us, we are happy to help you!


We offer a Risk-free 14-day Money-Back Guarantee on our product. If there is something wrong with your order, you'll get your money back! There's absolutely no-risk in giving it a try.