Everyone's skin is unique, and it's constantly changing and adapting to its surrounding environment. This is why it's so important to know how you should be switching up your skincare, not only for the seasons but also according to your age. It isn't about turning back time or trying to hide every wrinkle, mark, or texture, it's about having happy, healthy skin. You can choose to do as much or as little as you feel comfortable with – everyone has a different idea of how they'd like to live in their skin, after all. So whether you want to do as little as possible and ensure your skin stays feeling its best, or you'd rather try treatments, we're giving you the ultimate guide, so you can love the skin your in (it's cliché, but it's true!)
So, we brought in two world-renowned dermatologists to give us the low down: Dr. Jessica Wu, M.D, L.A. based dermatologist, founder of Jessica Wu Cosmeceuticals, and author of Feed Your Face: Younger, Smoother Skin and a Beautiful Body in 28 Delicious Days, and Dr. Timm Golueke, leading dermatologist and founder of the Dr. Golüke clinic in Munich, and patented plant-based skincare brand Royal Fern. These experts told us everything from what to avoid, the best ingredients, and exactly how you need to switch up your skincare routine for each decade…
3 Golden Skincare Rules for ALL Ages
1. Get to know your skin type: The first step to creating a bomb regime is: getting to know your skin type. Understanding your skin type means you'll be able to choose formulas that will feed your skin with compatible ingredients that can also correct and target your skin's needs. This is especially important when it comes to buying a cleanser, toner, and moisturizer – the three skincare fundamentals that you should use each morning and night, no matter how old you are.
2. Learn how to layer: Knowing how to layer your skincare is a complete game changer; if you don't apply your products in the correct order they may not be properly absorbed. The general rule is to apply the lightest formulas first, gradually getting thicker. 
3. Wear SPF daily: 90% of how your skin ages is directly related to sun exposure – so if you think about it, you're responsible for that! If there's one thing all dermatologists agree on, it's that wearing sunscreen every day is essential if you want healthy skin. During the winter months, you can get away with using a moisturizer or BB cream containing SPF 20, but during the summer, you should wear a sunscreen with SPF 50 and a 5-star UVA rating every single day. 
Skincare in your Teens

When you're a teenager your body is going through some major changes, and as your hormones fluctuate, it can wreak havoc on your skin. Cleansing, toning, and moisturizing using products that are catered to your skin type is crucial. It's also important to remember that your skin type is unique, so the products your BFF uses won't necessarily work for you.
Our Top Tips: 
1. Cleanse: During your teens, your hormones trigger your skin to produce more oil, which causes your pores to enlarge and breakouts to be more common. Dr. Timm Golueke believes "as a teenager, the most important skincare step is cleansing." Cleansing properly will help remove excess oil and other impurities, and Dr. Timm Golueke advises looking for "anti-bacterial soaps, anti-bacterial creams, and oil-free moisturizers."
2. Exfoliate: Dr. Jessica Wu also adds that when your hormones surge, your pores are more likely to clog, so you should "keep your skin exfoliated." Dr. Wu suggests looking for "clay containing products which have natural antiseptic and astringent properties," and recommends Skinfix Foaming Clay Cleanser, $20, to her teen patients. Chemical exfoliators containing AHAs and salicylic acid are also a great way to clean deep into your pores and help keep blackheads at bay, just avoid exfoliating more than two or three times a week or you could end up over-exfoliating and potentially damaging your skin.
3. Protect: Dr. Timm Golueke says he always tells his teen patients "to use SPF because often when a pimple is healing and it's exposed to the sun, it will leave hyperpigmentation."
Ingredients to look for: Clay to extract oil (check out our fav drugstore clay masks), Benzoyl Peroxide, which is proven to help break-outs, salicylic acid and AHAs, which clean deep into pores, and tea tree oil and witch hazel, which are naturally antibacterial.
Things to avoid: Food-wise, avoid cow's milk, and rich and heavy creams (dairy) to help with hormonal breakouts.
Skincare in your 20s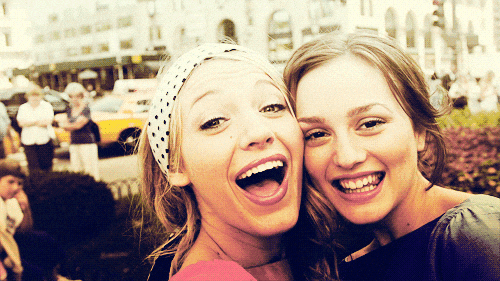 Your 20s are a time to establish a consistent regime, creating good habits that will set you up for better skin for the rest of your life (like double cleansing, hydrating, and protecting your skin). At this point your skin is still producing collagen (although it decreases each year), so Dr. Timm Golueke explains this is the time to start incorporating "preventative products" and an eye cream, as it's the part of the face with the most movement.
Our Top Tips: 
1. Balance skin tone: One common skin concern is uneven skin tone, often a result of a condition called melasma, which is caused by sun exposure combined with hormones. To treat this, you can continue with your usual products, but discuss with your derm an over-the-counter prescription; Dr. Jessica Wu suggests a "tranexamic acid or skin brightening Vitamin C." Alternatively, you could opt for a topical Azeliac acid cream like The Ordinary's Azelaic Acid solution, $13.
2. Take control: Pimples aren't just a teen skin problem, Dr. Jessica Wu says "adult acne can persist into your 20s," however your "skin is generally less oily than teenage skin." To treat adult acne, Dr. Jessica Wu recommends using "sulfur-containing acne treatments" as sulfur has antibacterial and antiseptic properties. We like the Dr. Murad Rapid Relief Spot cream, $22, and the Sunday Riley Saturn Sulfur Acne Treatment Mask, $55. Understanding how your hormones affect your skin can also help you to improve your skin.
3. Get acquainted with retinol: A lot of people think that retinol should only be introduced into your regime when your skin is aging, but if you begin using it as part of your nighttime routine in your 20s, you can prevent wrinkles before they form. Retinol is a form of vitamin A; when you apply it to your skin, it converts to retinoic acid, which boosts skin cell renewal. Retinol thickens the deeper layer of your skin, smooths out wrinkles by increasing collagen production and helps decrease oil production, which helps tighten pores and improve acne. It's best to start slow with retinol – especially if you have rosacea, sensitive or very dry skin (consider consulting with your dermatologist first). For the first two weeks, start using it only once or twice a week. By week three, use it two to three times a week, and after one month, if your skin hasn't had a reaction (or become very dry), you can then try using it every other night.
Extra treatments: The Clear and Brilliant Laser can help even skin texture and tone, especially pigmentation and scarring. Microdermabrasion is the next step for exfoliation, which can help even skin tone and clean out pores (the treatment blasts tiny crystals at the skin, which are then vacuumed up).
Ingredients to look for: Look for antioxidants like vitamin C or green tea, which will protect your skin from damaging free radicals. Chamomile and vitamin C are great for puffiness and reducing dark circles.
Avoid: Overusing products and overcomplicating your routine.
Skincare in your 30s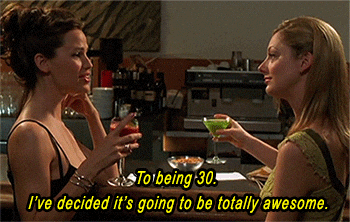 By the time you've hit 30, you should have an established skincare regime, but now is the time to up your game. Using high-quality products with plenty of active ingredients will make all the difference. The collagen in your skin has begun to break down, and your skin is producing less oil, so you want to look for rich formulas that are really hydrating. We love Natura Basil's Energizing Face Cream, $40, which is specifically designed for active ingredient to suit 30+ skin. Dr. Jessica Wu also recommends "skin brightening treatments" to compensate for the lack of moisture, so now could be a good time to introduce vitamin C to your morning routine, which is arguably one of the most potent brighteners and antioxidants.
Our Top Tips: 
1. Invest in serum: When you hit 30, Dr. Timm Golueke says it's time to "invest in a serum," as they deliver a higher concentration of active ingredients. Because serums are made up of smaller molecules, they can be absorbed at a much deeper level.
2. Use retinol: It's also time to ask your dermatologist for a cosmeceutical strength retinol as it's stronger than the retinol you can buy over the counter. Don't forget to apply it around your neck and collarbone too, as this skin is extra sensitive to collagen loss aka skin sagging.
3. Be gentle: You need to be extra gentle when you apply products as your skin is becoming more fragile, so try to be as light-handed as you can, or adopt the K-Beauty application of gently patting products into your skin. Giving yourself a facial massage daily (do it while you apply a serum or a face oil) can also help stimulate collagen, while the soft fluid movements can boost lymphatic drainage.
Extra treatments: If you've always wondered about Botox, this is a good time to discuss it with a cosmetic expert. Botox doesn't need to be over-the-top – done the right way, it can be very subtle and help prevent further fine lines deepening. You could also consider fillers as an option, check out New York's leading dermatologist, Dr. Doris Day's guide on how to use fillers and injectables for the most natural look here. The Fraxel 1927 Laser can help reduce any sun damage accumulated over the years, which can also help reduce the risk of skin cancer. If acne or acne scarring is something you'd like to improve, the Isolaz laser is one of the best treatments for deep cleansing pores and improving skin texture.
Ingredients to look for: Vitamin C, vitamin E, Ferulic acid, chamomile, hyaluronic acid, and collagen.
Avoid: Avoid late nights (your skin needs this time to recover and repair) and tugging on your skin – especially the delicate eye area.
Skincare in your 40s 

By now, you should have your skincare routine on lockdown. At this point, your skin will begin to change as you enter perimenopause (the phase before menopause). This means for the first time since your teens, your hormones are beginning to shift quite dramatically, affecting both your mood and your skin. Dr. Jessica Wu also tells us skin "starts to get thinner from a loss of collagen, leading to fine lines and wrinkles." Pigmentation is also more likely to be showing at this stage, and consulting with a dermatologist, as well as applying SPF daily, will be your best defense for treating it.
Our Top Tips:
1. Start hydrating: At this stage, the molecules in your skin that retain moisture are breaking down, which means your skin is likely to be dehydrated. This is why Dr. Timm Gouelek recommends using "a hydrating mask once or twice a week for extra moisture." Look for products containing natural humectants like aloe, hyaluronic acid, and glycerin, as these will draw water to the surface of your skin (plumping your skin), while also delivering nutrients and moisture deep in the dermal layers. Switch from a drying foam face wash to richer cream cleansers and cleansing oils.
2. Use an eye cream: You should pay extra attention to your eyes and apply a high-quality eye cream every morning and evening. Look for an eye cream that contains anti-aging ingredients like retinol and hydrolyzed collagen, as these will help strengthen and smooth the skin around the eye. It should also contain peptides, as peptides boost collagen production, helping reduce the appearance of fine lines and wrinkles.
3. Eat plenty of protein: Dr. Jessica Wu advises "eating plenty of protein" as this will "help your body build strong collagen and elastic tissue." Remember beauty starts from within! You can also try drinking collagen, which is a super easy way to add protein to your diet, and the results are amazing!
Extra treatments: Fillers and neuromodulators can help smooth lines, while fractional CO2 lasers will rejuvenate the skin. Radio frequency devices can also be used to tighten and lift the skin at the deeper layers. For all of these treatments, it's important to see a trained aesthetic physician.
Ingredients to look for: Retinol, hyaluronic acid, almond oil, and rose oil, which are rich and hydrating, while vitamin C, and green tea awaken and brighten the skin. This intensely hydrating Firming and Radiance Face Cream, $52, is specifically designed for 45+ skin, and boasts Brazilian Jatobá Extract and amino acids to boost skin's natural elastin and collagen content and smooth the look of lines and skin tone.
Avoid: Harsh ingredients and foam cleansers.
Skincare in your 50s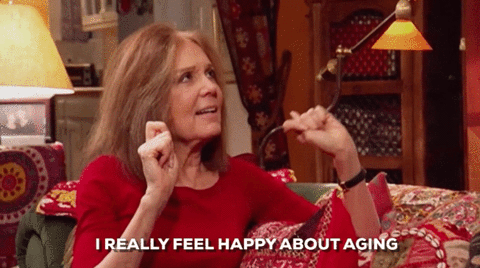 By the time you reach 50, you'll not only have your skincare regime down to a T, but you'll have a much stronger sense of selfhood. This is the time to really nurture your skin so that it looks as radiant as possible. Dr. Timm Golueke reminds us "the sebaceous glands produce fewer lipids and skin becomes drier," so hydration is really key. As the collagen in your skin has depleted, you'll also begin to notice volume loss, resulting in skin sagging, while nasolabial folds (smile lines) become more pronounced.
Our Top Tips: 
1. Use rich formulas: By now, you should have a consistent regime, containing multiple hydrating products; a moisturizer, serum, face oil and an eye cream. Look for rich formulas containing as many active ingredients as possible, Dr. Timm Gouleke suggests incorporating a cleansing balm, as it "doesn't strip your skin." Alternatively, Dr. Jessica Wu recommends using a cream cleanser, as again, it doesn't remove the natural oils from your skin, she advises using the L'Oreal Age Perfect Cream Cleanser, $7, which is what she uses herself. Remember, even if you've taken great care of your face up until now, your neck can still be a giveaway! Try a collagen or neck firming cream, like Yeouth's Neck Firming Cream with Green Tea, Argireline, and Vitamin C, $26.
2. Look into probiotic skincare: You may also want to look into probiotic skincare. As your skin ages, the outer layer becomes more alkaline (the optimal pH balance of the skin is 5.5, which is slightly acidic), which means its defense is weaker, and it's more prone to sensitivity and dryness. Adding a topical probiotic will help restore the skin's pH balance, helping it to produce fatty acids so that it can retain moisture. It also helps your skin maintain any remaining collagen by neutralizing free radicals that destroy those cells. Basically, probiotic skincare could be a major game changer for your skin.
3. Incorporate a facial oil: These a much smaller molecular structure that can penetrate further into your dermis, allowing your skin to retain hydration at a much deeper level. Using the right facial oil will not only repair and protect the skin's barrier, but it'll also nourish and plump like no other product on your shelf. If you're using retinol (which you should be!), it can tend to dry your face, so using a facial oil will rebalance your skin's hydration levels. Argan oil, Passion Fruit oil or African Marula oils are perfect for you. We love Dr. Lancer's Omega Hydrating Oil with Ferment Complex, $75, which is packed with nourishing and hydrating oils, Omega fatty acids that help improve your skin's elasticity.
Extra treatments: Using filler on the outer edges of your cheekbones can help to naturally add volume to this area, while also lifting the skin to reduce the appearance of nasolabial folds. A PDO Thread Lift is also an easy way to smooth wrinkles and tighten sagging skin without going under the knife.
Ingredient to look for: Niacinamide and hyaluronic acid for brightening and moisturizing, prescription retinoids, hydrolyzed collagen, vitamin C, and essential oils and face oils to lock in moisture.
Avoid: Foam cleansers, and harsh chemicals, like facial peels.
Skincare for 60s +

Your main skincare issues past the age of 60 are dryness and sensitivity. Dr. Jessica Wu notes that "even if your skin wasn't sensitive before" it's likely to be "red with flaky patches." The fullness and plumpness of your skin has decreased, which means wrinkles will become more noticeable. At this point, again it's all about hydrating your skin with soothing ingredients – the more moisture you can put back in your skin, the plumper and brighter it will appear. Continue your regime from your 50s and try these tips as well.
Our Top Tips:
1. Use botanical ingredients: From the age of 60 onwards, you want your regime to consist of rich, hydrating yet gentle ingredients, which means botanical ingredients are perfect. Dr. Jessica Wu recommends using "anti-inflammatory ingredients such as chamomile, calendula, oatmeal, and blue tansy." We're super impressed with the Natura Brasil Volumizing Face Cream, $62, which is specifically designed for ages 60+. The rich formula is made with Brazilian Casearia Extract, a natural skin filler, and powerful oligosaccharides, which firms, hydrates and visibly reduces the appearance of wrinkles.
2. Don't forget your neck: Although you should never neglect your neck area, now is the time to pay particular attention to it, so whenever you're using any product, even a mask, apply it to your neck, as Dr. Jessica Wu reminds us it too, will "become more sensitive over time."
3. Get regular checkups: At this age, skin cancer is more prevalent, so you should see your dermatologist regularly for skin checks, as well as doing weekly skin checks yourself. If you do notice any dark spots or new moles, get them checked out by your dermatologist right away.
Ingredients to look for: Retinoids to stimulate collagen, hyaluronic acid, shea nut butter, rose oil, and almond butter for deep hydration.
Avoid: Harsh ingredients, foam cleansers.
For more skincare tips for healthy, happy skin, check out the five skincare rules we swear by, and let us know if you have any questions in the comments below.